Belarus presents a Voluntary National Review at the High-Level Political Forum on sustainable development
18.07.2017
Marianna Shchotkina, National Coordinator for Achieving the Sustainable Development Goals, Deputy Chair of the Council of Republic of the National Assembly of Belarus, presented a National Review on the Implementation of the 2030 Agenda for Sustainable Development at the UN Headquarters in New York on July 18.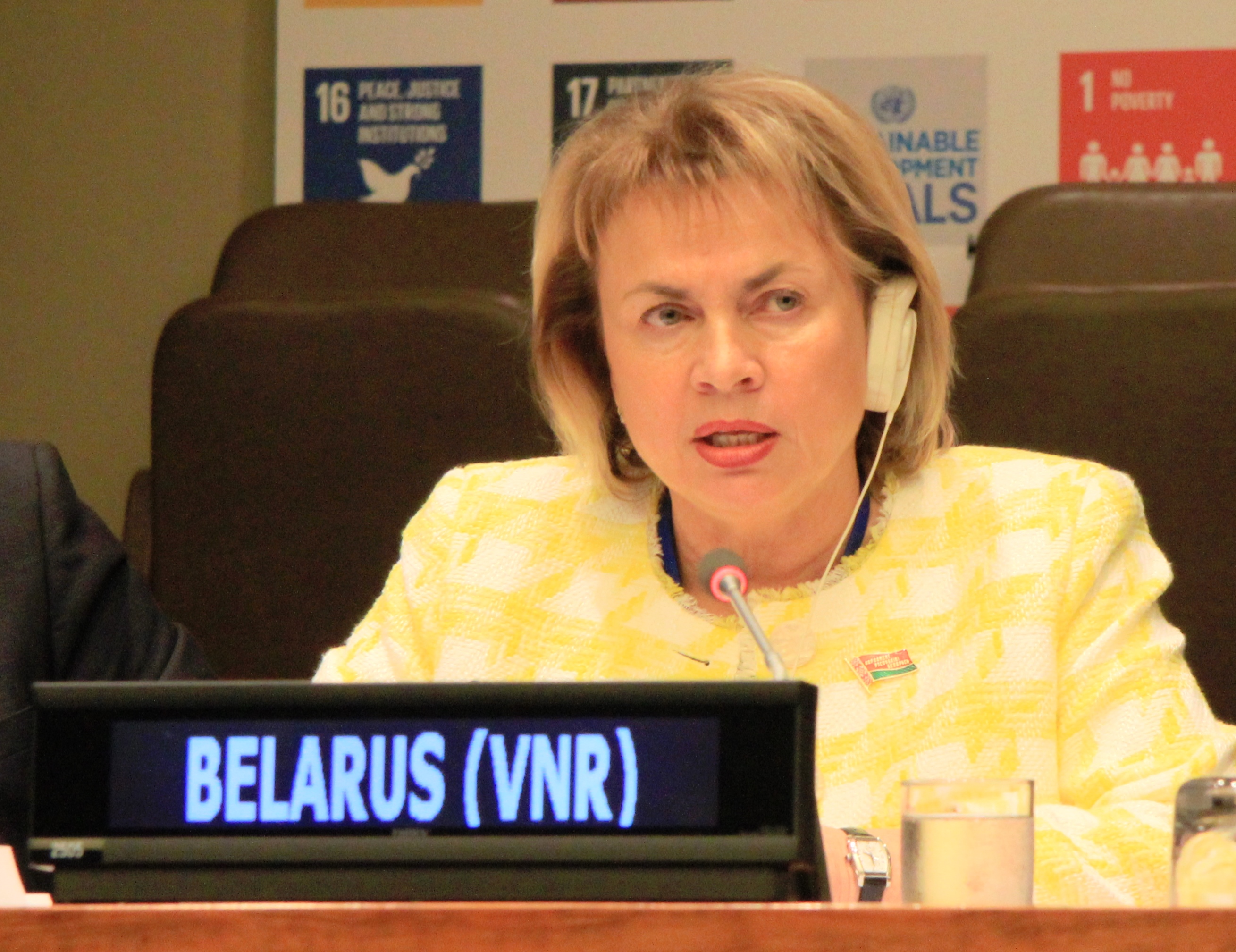 The presentation of the Review (video) was part of the Ministerial Segment of the High-Level Political Forum on Sustainable Development, which is the main intergovernmental mechanism for the exchange of best practices and the development of recommendations to overcome challenges and to achieve the SDGs.
The National Review contains the vision and approaches of Belarus to achieve Goal 1 (Eradication of poverty), Goal 2 (Zero hunger), Goal 3 (Good health and well-being), Goal 5 (gender equality), Goal 9 (Industrialization, innovation and infrastructure) and Goal 14 (Conservation of marine ecosistems), reflecting the theme of the 2017 Political Forum "Eradication of poverty and the promotion of prosperity in a changing world."
Presenting the Review, M. Shchotkina noted the steps taken in Belarus for the practical implementation of the 2030 Agenda, as well as plans for the near future, including the work on the population acquaintance with the new Agenda. The representative of Belarus stressed the intention to build close cooperation between the legislative and executive branches of power in order to ensure the SDGs achievement in the country.

The head of the Belarusian delegation presented the starting points for Belarus on the way to the SDGs, noted the problems identified in the Review and ways to overcome them. She gave examples of concrete measures to strengthen the social protection system, health care, education, as well as the statistical capacity of the country, which will allow a better implementation of the call for the 2030 Agenda "leave no one behind."
M. Shchotkina also mentioned the idea of "integration of integration" proposed by the President of the Republic of Belarus at the UN summit in 2015, stressing the country's readiness to promote multilateral initiatives for sustainable growth and coordinated resistance to global challenges and threats.