Special Commemorative Meeting of the General Assembly on Chernobyl
27.04.2021
On April 26, 2021 the UN Headquarters in New York hosted Special Commemorative Meeting of the General Assembly in observance of the thirty-fifth Anniversary of the explosion at the Chernobyl Nuclear Power Plant, dedicated to the International Chernobyl Disaster Remembrance Day.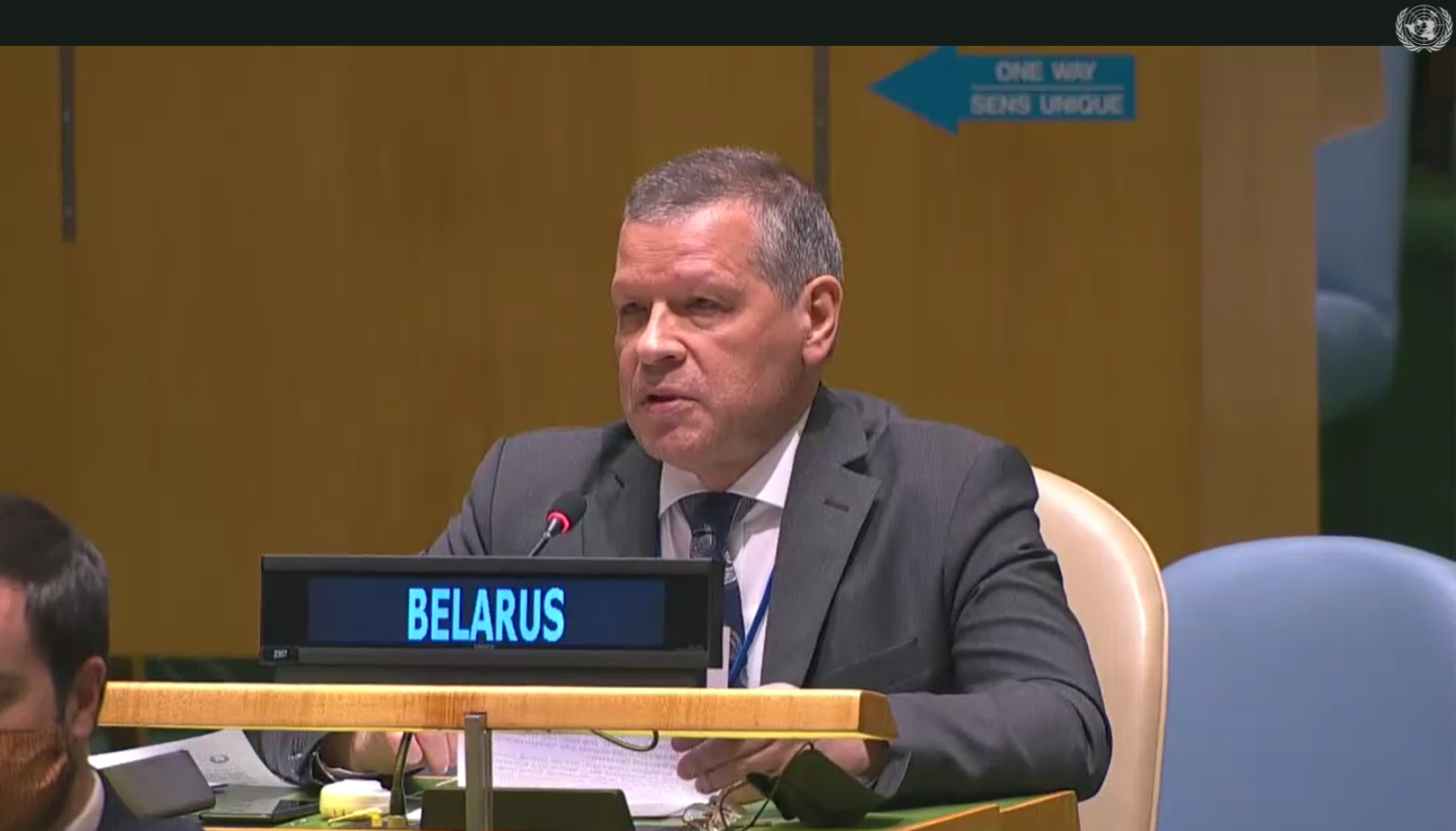 Background Information: International Chernobyl Disaster Remembrance Day proclaimed at the initiative of Belarus by the UN General Assembly Resolution A/RES/71/125 entitled "Persistent legacy of the Chernobyl disaster".
The Chef de Cabinet to the United Nations Secretary-General, Maria Luiza Viotti, on behalf of the UN Secretary-General recognized the recovery efforts led by the Governments of Belarus, Russian Federation and Ukraine.
During the meeting, the Permanent Representative of Belarus to the United Nations, Valentin Rybakov, delivered a statement by the Minister of Foreign Affairs of the Republic of Belarus, Vladimir Makei.
The input from international community into recovery and development of the affected regions as well as a leading role of the United Nations in strategic partnership strengthening, attraction of innovations and investments for economic and social sustainable development of territories were noted. Belarus called to enhance International Chernobyl Cooperation to promote the implementation of the 2030 Agenda for Sustainable Development in the regions affected by the Chernobyl accident.
President of the General Assembly announced one minute of silent prayer or meditation for the victims of the Chernobyl catastrophe.