The ceremony of presenting "The Power of One" awards was held at the UN Headquarters on December 11 to commemorate the issuance of the Diwali Stamp by the United States Postal Service.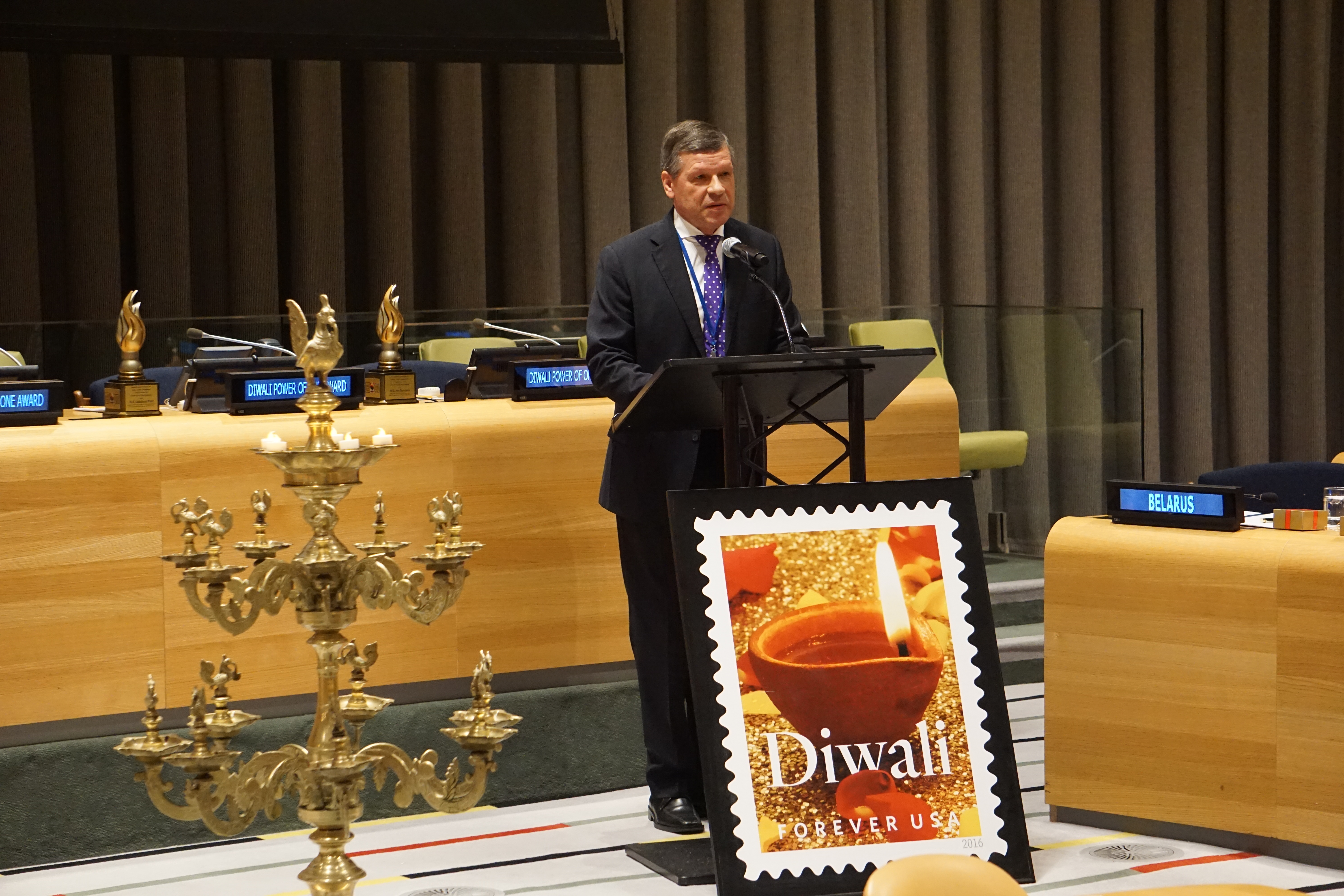 The event was organised by the Permanent Missions of Belarus, Georgia and India to the UN.
Diwali is the main Indian and Hindu holiday and is celebrated as the "Festival of Lights" symbolising victory of good over evil. As a sign of this victory, candles and lanterns are lit everywhere. In addition to India, Diwali is widely celebrated in states with large Hindu communities: Bangladesh, Sri Lanka, Kenya, Nepal, Malaysia, Singapore, South Africa, Trinidad and Tobago, Guyana, Mauritius, Fiji, and in certain regions of concentration of Indian immigrants in the US and Britain.
In the United Nations, this holiday is recommended for celebration in accordance with the UN GA resolution 69/250.
The "Power of One" Award, established by Diwali Foundation USA, Inc. in 2017, is to celebrate and highlight the important role of diplomats and international officials, they played to promote peace on Earth, including in the United Nations.
The holding of dedicated to Diwali events by Belarus is becoming a good tradition in the UN and brings together more and more countries: in 2016 together with Belarus and India co-sponsors of event "Small Stamp for a Big Festival (of Lights)" were Armenia, United Kingdom, Viet Nam, Germany, Honduras, Georgia, Israel , Kazakhstan, Cyprus, Kuwait, Morocco, Moldova, Nepal, Panama, Slovakia, Tunisia, Ukraine, France, Sri Lanka, and Palestine.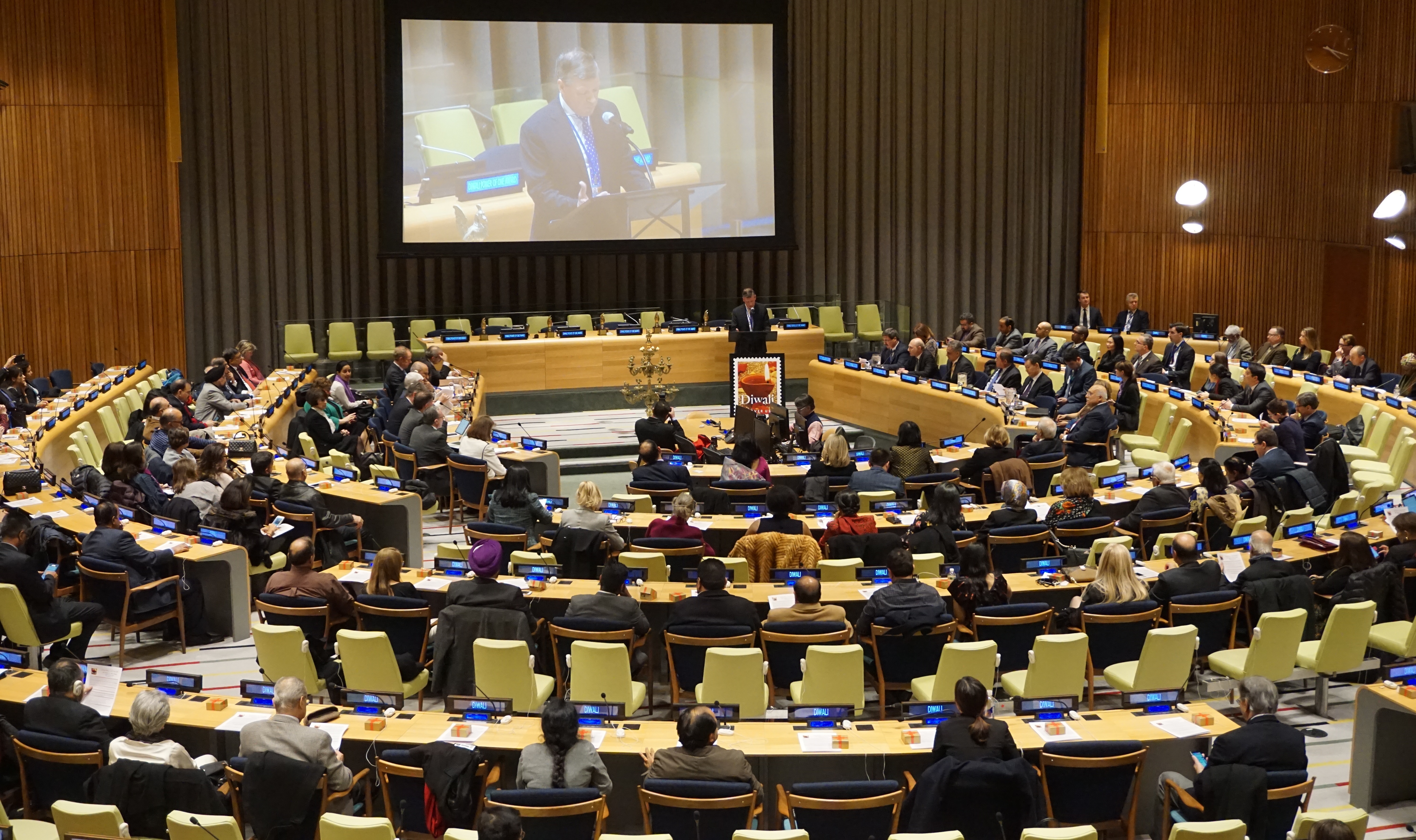 This year's event was co-sponsored by Algeria, Armenia, Azerbaijan, Botswana, United Kingdom, Viet Nam, Honduras, Spain, Kazakhstan, Cyprus, South Korea, Kuwait, Malta, Romania, Slovakia, the United States, Sri Lanka, Thailand, Tunisia, Ukraine, France, Palestine, and International Atomic Energy Agency-New York.