Home › Permanent Mission › News
Permanent Representative of Belarus to the UN pays a farewell visit to the President of the UN General Assembly
On August 10 at the UN Headquarters in New York Andrei Dapkiunas, the outgoing Permanent Representative of Belarus to the United Nations, paid a farewell visit to President of the UN General Assembly Peter Thomson.
The interlocutors shared their impressions of the experience and the lessons of their common work at the UN over the years and of the most pressing challenges the Organisation was facing.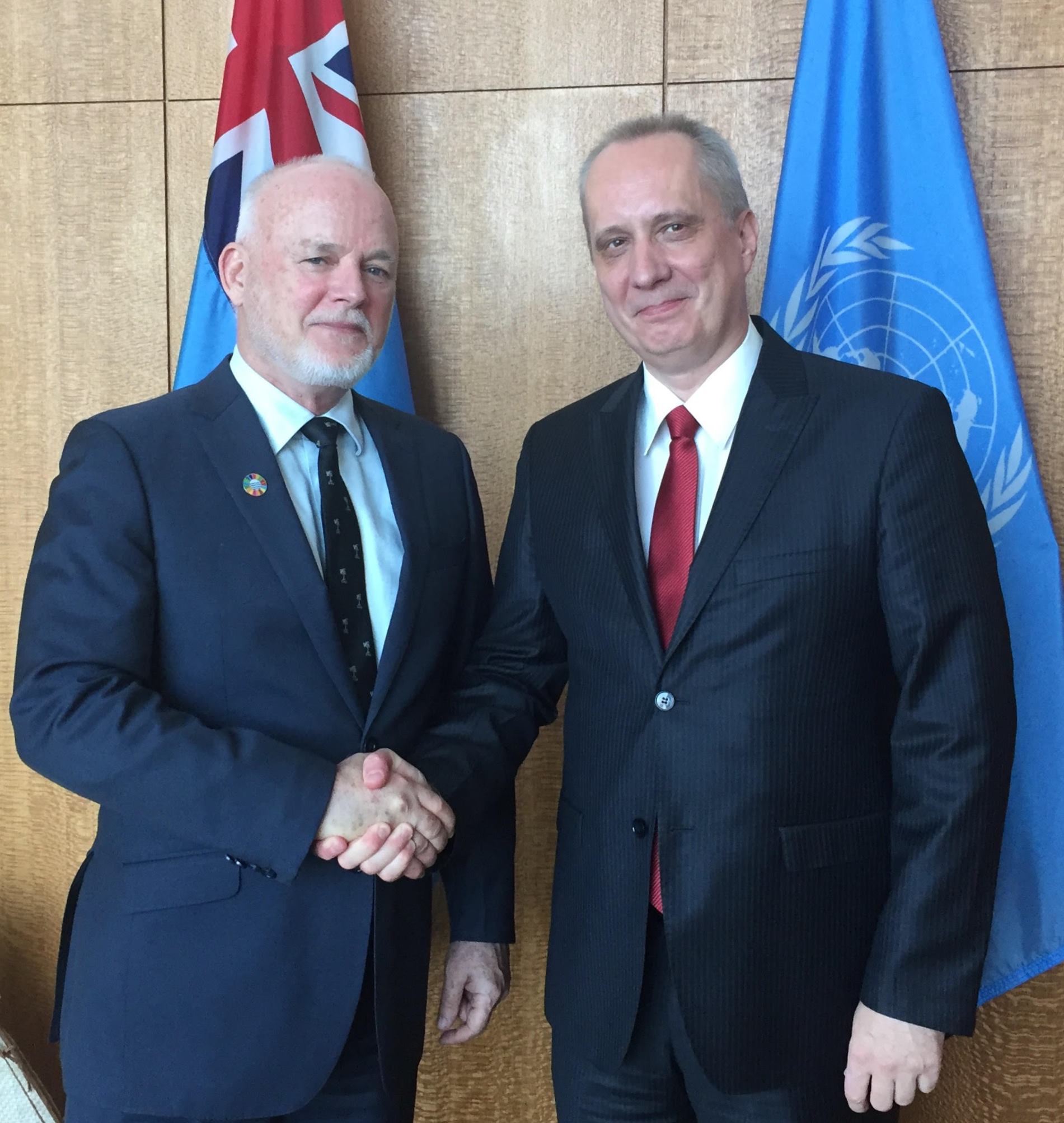 The leader of the General Assembly and the Belarusian ambassador agreed that one of the most important remaining tasks was the prevention and overcoming of the artificial lines of division and isolation between various groups of states both in the global arena and at the UN.
President of the UN General Assembly shared his plans of creating on an East River island across the UN Headquarters of an interfaith sculpture memorial 'Tree of Life'. Head of the Belarusian Mission to the UN expressed the natural affinity of Belarus to the initiatives of a unifying kind that are aimed at fostering understanding between peoples and world peace, as well as her readiness to assist practically in their implementation.