Chargé d'Affaires of the Republic of Belarus to the UN Irina Velichko took part in the UN General Assembly informal meeting on implementation of the sustainable development goals.
In his speech, the head of the Belarusian delegation outlined the priority for Belarus of sustainable development issues and noted the consistent work on familiarizing the population with the new UN agenda on sustainable development.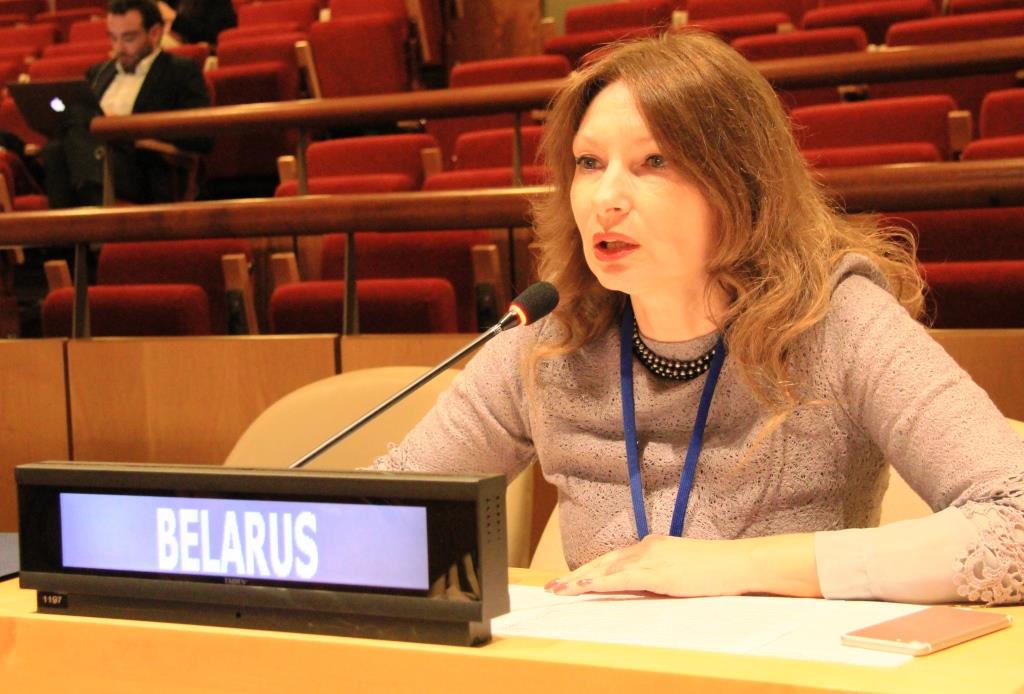 The Chargé d'Affaires took note of the concrete practical steps taken in Belarus to implement the 2030 Agenda, including the establishment of the post of the national coordinator on implementation of SDGs by the decision of the President of the Republic of Belarus. Under the leadership of the national coordinator, a national council for sustainable development has been established as a platform for cross-sectoral exchange and discussion of the progress of SDGs' implementation in the country.
I. Velichko noted that in July National Coordinator on implementation of sustainable development goals, presented a voluntary National Review on the Implementation of the 2030 Agenda as part of the high-level political forum.
As the Belarusian diplomat pointed out, the creation of a partnership between national coordinators and other mechanisms on SDGs' implementation will help advance multilateral initiatives to jointly search for optimal ways of sustainable growth and coordinated counteraction to global challenges and threats. Thus, I. Velichko proposed the creation of a special UN database (UN-machinery) on national mechanisms on implementation of SDGs in
the UN member-states.
At the end of the speech, Chargé d'Affaires called on strengthening the practice of implementing of international technical assistance projects jointly with the United Nations, to advance the capacity of member-states to achieve SDGs.